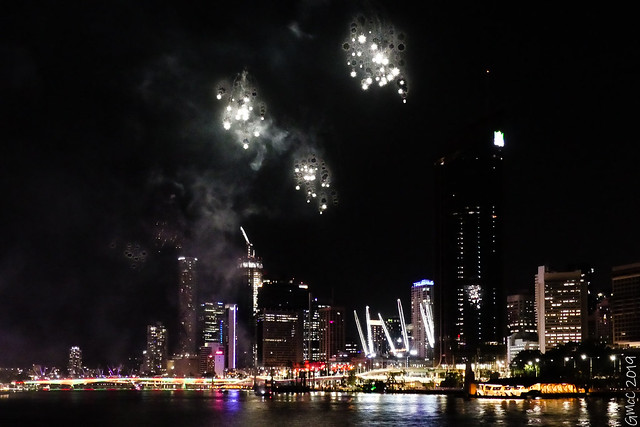 With the fast changes in technology, the online phenomenon is everywhere. More and more people are increasingly relying on the Internet to meet someone special in their lives. A few years ago, it may have been embarrassing to tell your friends that you met your partner online. However, all of that has changed. People today are busier than ever, and it is a lot more convenient to meet someone through online dating sites rather than the traditional way.
Online dating is one of the easiest ways to find someone special. It can also be used to arrange a date with someone you just met online. The primary goal of online dating is to establish a relationship with another person. Many people now turn to online dating when they want to have a connection in an instant. Signing up on an online dating website is the first step to achieving the relationship you want online.
Since any personal or romantic relationship can be hard to maintain, it is important be careful when using online dating tactics. Online dating is not always safe. In addition, you should know that online dating is not just a fun game where you can build relationships and not take them seriously. After all, there is another person on the other end who is probably seeking the same as you. The following are 10 of the easiest online dating steps for beginners:
10. The Perfect Username
If you have a great username, chances are that you will be able to attract people better. You should think of something out of the box. Your username should also be unique. It should not include your first name or your city, or worse, your zip code. A definite description about yourself is an example of an exceptional, but effective username. You can also use something that interests you personally to create that perfect username.
The use of fancy words just to create a username is not advisable especially if you are not of the creative type. Being yourself is the key to building great relationships. If you want to create someone you are not, you can expect that you must live up to that standard when someone becomes interested in you. Beginners should also keep in mind that using the word "lonely" is so outdated. Having it in your username can make you look cheap and desperate at the most.
9. First Impressions Last
Your profile picture is crucial for every online dating site. It is the first thing that will be seen when people see your profile. This photo can be the reason someone clicks on your profile, ignores you, or scrolls past you. There are standard rules for a picture that can create a huge success. Although there are variations, some people have standards when it comes to getting interested in a particular person with his or her profile picture. It is proven that many people tend to scroll past profiles that have:
cigarettes
a protruding tongue
a naked body
another man/woman, and
an obscene hand gesture
A profile without a photo is also a bad idea. You can create a great, lasting impression when you have a profile picture that says you are not just an average person looking for a relationship. Do not complicate things when you just want others to notice you. When you see through other people's perspective, you can see if you are fit to be in a serious relationship based on your profile picture. When looking at your profile photo, ask yourself if you look like someone decent enough to be taken seriously by someone. Examine it and see if your appearance looks worthy to go on a date with someone.
8. The Play With Words
Beginners in the online dating world should know that words are very important. Your initial written interactions will mean a lot to others. They can be the key to understanding your real attitude. Some people will like it; some will not. Before you hit send, reread what you have to say. Being overconfident can be a major turn-off for many people. You can just stay true to yourself when you communicate with others. Being too arrogant will only lead to others losing interest in you.
On the other hand, asking questions that can distinguish yourself from others can be a good thing. Remember that a person can be known not only by the answers that he or she gives, but with the questions that person will ask. While there are creepy questions that can be interesting, do not rely on them because they do not always work.
7. Being Ready is Everything
Before you sign up on an online dating site, you should be sure that you are 100% ready to date. You will know that you are indeed ready when you completely forget any past relationships. Do not talk to your online potential mate about things in your past like your ex's name, her address, and the reason you two got separated. If you still do, that can be an indication that you are not ready to date or move on from your past relationship.
6. Just a Scratch Beneath The Surface
Mystery is a big factor in every budding relationship. If you want to keep an air of mystery, remember that you should keep some things to yourself. Do not tell everything there is to know about you – let them discover it.
Pinning all your happiness to a single person is not a good thing when it comes to online dating. If the relationship with that person does not work out, you will be the one to suffer. You should have a few upcoming dates all at once, so you will never get lonely in case anything bad happens with your prospect.
4. The Time to Stop
If the conversation seems to lose its fun, you can stop. Boredom takes place when you think you lose interest in that particular person. It is not your responsibility to talk to someone you do not want to in the first place. Stop responding if you think you have lost your chemistry.
3. Break Time
If your dates turn out to be epic failures, you can take a break from it. You do not have to force yourself every single day to meet someone in the hopes of making a lasting relationship. You may also receive weird messages that can sometimes get on your nerves. You can disable your profile when you think you may need to step away for a while. Return when you think you can handle it again.
2. "That" Person
You can write things that your ideal person should respond to. For instance, you can include Game of Thrones when you want to meet a Games of Thrones fan. Include the qualities of the person you want to meet while mentioning things that you personally find interesting and appealing. This is a very effective way of meeting your ideal match.
1. Patience, Patience, Patience
If it does not work for the first time, you should not get discouraged. Remember to keep trying. In every aspect, the quitters are the sole losers. As a beginner, your nights can be filled with endless scrolling because you may not find anyone attractive. In this case, you can try other options. Have a conversation with someone. It can definitely change everything. You may not find that person attractive physically, but attitude plays a vital role in every relationship.
You can have an instant relationship through online dating. However, building a strong relationship is not something you can do overnight. As a beginner, follow these ten simple steps so you can have a great relationship online. Just remember that happiness is your choice – do the things that will make you and your partner happy in your relationship.