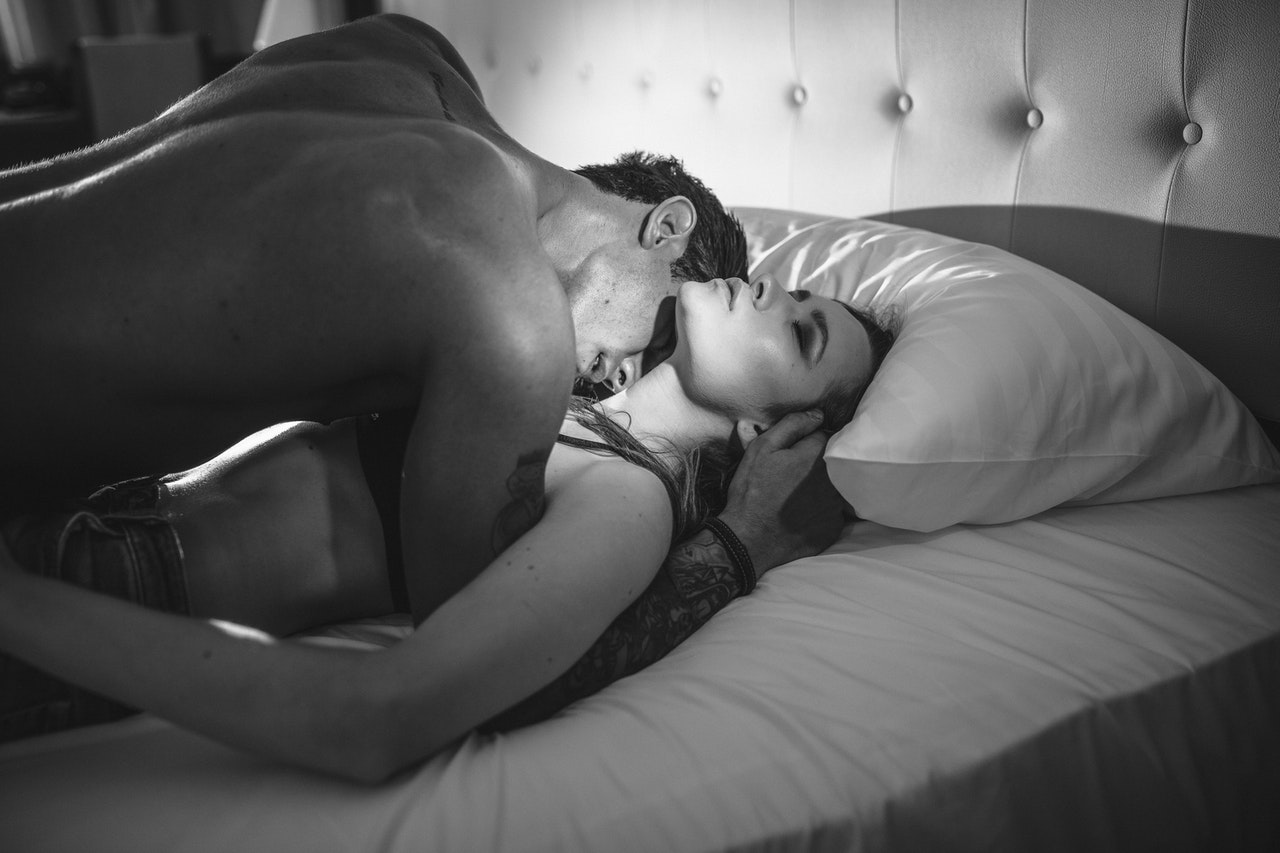 The term "friends with benefits" isn't new and has been there for a while. The concept entails two people having sex without being committed to one another. In short; all sex, no love. You keep in touch, say hello, have sex and move on with your lives.
The main purpose of this is to just satisfy each other sexually without the strings of a relationship attached. This means no dates or gifts just a person that you can sleep with on a regular basis. The benefit of this is that you get a sex partner with no emotional involvement at all.
The worst part is they never tend to last long because one of the parties gets emotional feelings for the other and tries to take it a step further. It's important to make sure that the person you become FWB with is aware of the situation and that there are no strings attached. This way no one gets hurt. There are some ways or rules you can employ in order to start a Friends With Benefits relationship and they are as follows:    
You'll be surprised about how easy to find people to have sex with you right now. All you need to know is where to find these people, they can be among your clique of friends, or even online.
Bars and Hobby locations tend to be the perfect place to find because of places are where strangers are willing to make new friends and make hook ups.
Some few things you need to consider when choosing a friend with benefit is that they should be available in every sense.
They should not be involved in any emotional relationships with anyone else and are willing to get on the agreement.Make sure the person you pick has not been described as clingy by any of your friends and that they won't get too attached.
It's best to avoid having sex with your friend or co-worker even though you can do it. This is because it tends to make things awkward for the both of you. If possible pick someone with experience doing these kinds of things, they will make things easier and won't give you much trouble.
Once you find a friend the next thing to do would be trying to get them to accept the arrangement with you. After all, these things just don't automatically happen.You should start the conversation if your friend hasn't started it yet, talk about mundane things do not include sex in the first stages of the conversation.
This is because not all people are okay with this arrangement, but as you keep conversing move the topic a bit to sex or relationships and if you move straight up to flirting. Make sure to get their point of idea. As the conversation keeps going you might be able to tell whether they are up for it or not.
The next thing to do here is express your intentions, tell them how much you miss having sex and that you are not looking for a relationship but just for hook ups. After this, lay down your rules, they should be specific. The aim of this is to make things less complicated for you. Once this is done just agree on the place, time and date.
Keep the relationship going
You have to understand that this is not a one night stand. In order to keep it going you need to keep in touch with your sex partner, but be sure to put some boundaries on yourself so that you don't turn the experience into a full blown relationship.
Make sure to say hello once in a while and keep in touch, do not be too tight on your partner you have to accept that they will see and have sex with other people. It is because of this that you should wear a condom and keep yourself protected all the time and have yourself checked regularly for STD's.
To make less complicated be sure not to involve your other relationships with your friends with benefits. Trust me it will make things easier for you.
With no doubt, there are a number of pros and cons involved in this kind of a relationship, It's important to know that although Friends With Benefits arrangement usually sound like a good deal, it tends to tax the emotional aspect of most people. Always be honest with her, if you want to start a relationship with another girl or if you fall her then tell her and don't beat around the bush and also a point to note, try and avoid a close geographical proximity to your mate to avoid a relationship downfall.
Sex might be a good thing, but placing emotions out of this tends to be difficult. So when you get into this kind of an arrangement be sure you know what you are doing or what you are getting yourself into.