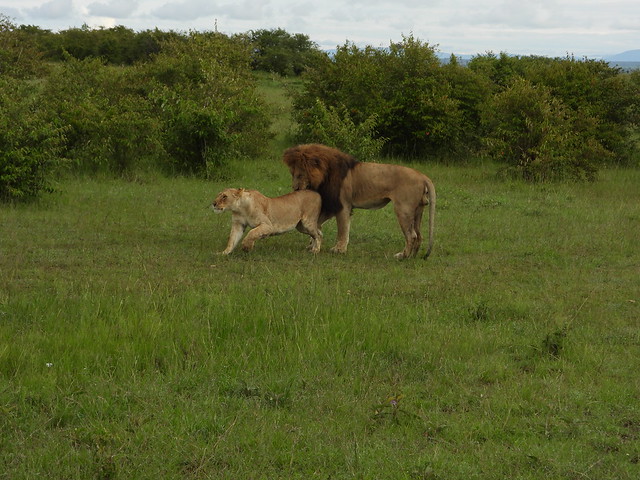 Whether you're introducing your sweetie to your friend group or you and your couple friends want to go out, double dating can be a really fun time. However, the dates that you and your significant other normally plan may not work in the context of a double date. Instead, you should ask all four parties about what would be the most fun for them. Here are six great ideas to get you started. These double date ideas are great for all four seasons.
6. See a Movie
Seeing a movie is a classic date for a twosome, but it becomes even more enjoyable when there's four people. When planning a movie, make sure that it's one that everyone is interested in seeing, not just the guys or the girls. You can go out to the theater or even plan a movie night at someone's home or apartment if that's more convenient. By combining dinner and a movie, you're guaranteed to have a great time.
5. Restaurant Week
Most popular cities host a Restaurant Week or a culinary festival at some point during the year. g Scoping out as many spots as possible and sampling all the food is a fun and filling activity for a double date. Similarly, you can try a farmer's market, food truck festival, or wine-tasting event for the same kind of effect if you can't find any Restaurant Week-type events near you.
4. Arcade
Arcades are timeless and a great way to spend a couple of hours on a double date. Both couples can compete against each other or branch off and play the various games and old video game machines. There's something for everyone at an arcade, so there's no way that you can go wrong with this choice.
3. Mini Golfing
As spring and summer approaches, mini golfing is a great date to plan for four. Some facilities even offer indoor mini golf in case the weather outside is too cold. Grab your scorecards if you want or forget about points and just play for fun. Either way, mini golf is one of those activities where it's more fun with more people.
2. Sporting Event or Concert
If all four of your are sports fans, check out a local baseball game in the spring or a hockey game in the winter. If everyone has a favorite major sports team, nabbing tickets to a big game can be a huge and memorable event. Similarly, if everyone likes the same band or artist, going to a concert together will certainly score some major points.
1. Board Game/Video Game Night
If you're tired of squaring off against your sweetie in Monopoly or Pictionary, now you two can team up against another couple with a board game night. Similarly, if everyone is a bit nerdy, you can plug in the Wii or the Xbox and get competitive with a number of four-player video games. If you're dating on a budget, this is an especially great activity since it doesn't cost any extra money. Everyone can chip in a bit for dinner or someone can even cook.