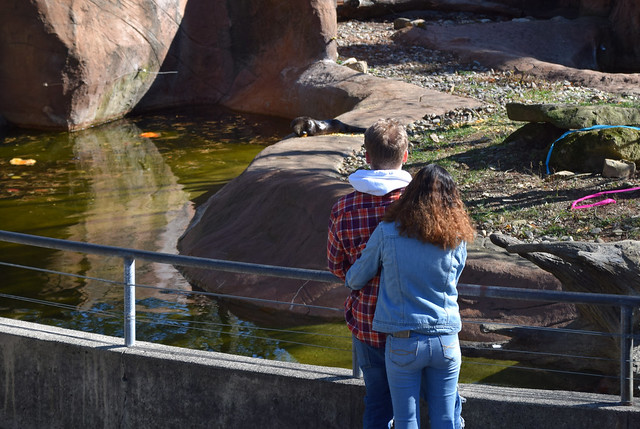 Now that you have decided to propose, you may be racking your brain trying to come up with the most memorable way to do it. However, you don't want to follow the usual, boring cliches. If your intended is a country girl, use her love of outdoor activities as inspiration for planning your magical moment. Listed below are the top five creative ways to pop the question that will make even your Facebook friends take notice.
5. Add Shiny Bait In Her Tackle Box
If your girl loves fishing more than shopping, combine her passion with yours by taking her to her favorite fishing hole one afternoon. Before you leave, offer to pack the poles and tackle.
While she is out of sight, place the ring box next to her favorite bait. Make sure you are nearby when she first opens the box and find the shiny bait and drop to one knee on the shore.
4. Seal Forever On A 4-Wheeler
When riding the trails on a 4-wheeler is her favorite activity, plan a day to drive to a special spot in the woods. Have a picnic waiting, along with the beverage of her choice. Once you reach the spot, climb off the 4-wheeler before she has a chance and pop the question while she is still on it. Then, celebrate with a quiet day in the woods.
3. Ignite Lasting Love Around A Campfire
If your country girl prefers spending an evening around a campfire over dancing at a club, use the fire to ignite your lasting love. After you have settled down to snuggle in front of the fire while listening to soft country music on the radio, surprise her with the ring.
2. Be A Dear In A Deer Stand
When the time to propose falls during deer season, your lady may be itching to get out in the deer stand. On a crisp morning when you are hunting together, bring the ring with you. While she is looking through her rifle scope, position the ring so she sees it through the eyepiece.
1. Hide A Garden Surprise
At harvest time, your girl may be spending a lot of time in the garden gathering her vegetables. You can turn this mundane chore into an exciting moment by tying the ring to a tomato plant or beanstalk. When she goes out to work in the garden, go out to help her.
Casually walk over to where you have placed the ring and ask her to come over, pretending to see something unusual. When she sees it, ask her the question. She'll never think the same about gardening again.
While these are the top five ways to propose to your country girl, they can be used to stir your own imagination. You can personalize any one of these for your lady or come up with ways to incorporate one of the most important times in your life together with her most desirable activity.